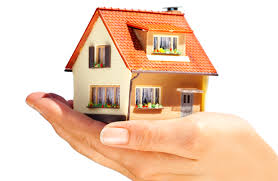 Services We Provide
Services We Provide
It is the aim of Health Care Support Services to deliver a service of personal care and associated support services to meet the needs of our clients ("Service Users") in their own home environment. This will be achieved by promoting a standard of excellence which embraces fundamental principles of Good Care Practice that is witnessed and evaluated through the practice, conduct and control of quality care in the domestic environment.
To meet these service user needs the Care Service is designed to achieve the following objectives:
To deliver a service of the highest quality that will improve and support the service user's overall quality of life.
In this respect our Domiciliary Care Service is designed to meet the Certification requirements of the ISO 9000 Quality Standard (latest edition), but in a people-oriented fashion.
To ensure that the service is delivered focusing on the clients engaging with our "Person Centred" approach and in a non-discriminatory fashion while respecting their right to independence, privacy, dignity, fulfilment, and the rights to make informed choices and to take risks.
To ensure that each individuals needs and values are respected in matters of religion, culture, race or ethnic origin, sexuality and sexual orientation, political affiliation, marital status, parenthood and disabilities or impairments.
To ensure that the Care Service in whole is delivered in accordance with agreed  Contracts / Care Agreements.
To manage and implement a Robust selection & recruitment, training and personal development to enable  care needs to be met.
To match the nominated Support Worker as closely as possible with the service user, and respecting the possible change to the Support Worker in the event of subsequent non-compatibility.
To manage the Service efficiently and effectively to make best use of resources and to maximise value for money when delivering the Service.
To undertake a Risk Assessment's to promote Health & Safety  within the home of each new service user, and to ensure that areas of concern are duly reported to the relevant individual client, Such Risk Assessments will take into account the right of the service user to take risks, as indicated above.
To ensure that all service users receive written information on the Organisation's Procedure for Handling Complaints, Comments and Compliments, and how to use it.
Services are provided for the following people with varying degrees of disability:
Dementia
Elderly
Physical disabilities
People who wish to remain in their own home with support over 24hr period
The Organisation is geared to looking after people of age range:
18 years and above who require a bespoke service of personal and domestic care.
The sole criteria for accepting a service user is the perceived ability of the Organisation to provide assessed care needs.
"The Organisation does not offer Nursing Care."